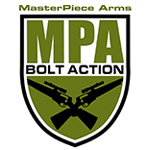 When you think of Masterpiece Arms, you generally think of the MAC variants that they have. Things are definitely changing for this company.  In June of last year Masterpiece Arms acquired Spencer Rifle Barrels, Inc in Virginia.  This one acquisition coupled with their in-house machining capabilities gave them the ability to build a very precise in-house weapon, and that they did.  The MPA Bolt Action series weapons are based on a Stiller TAC 30 action and bolt; you can't go wrong with that decision.  From there, they used the Spencer/MPA hand lapped barrel and either a Timely 510 or Calvin Elite Trigger, and you can see, things are starting to get interesting.   Short of the action and the trigger, everything is made in-house.  
When one thinks of high-quality firearms, Sig Sauer is probably one name that comes to mind.  Sigs are not only high quality they are also very accurate and reliable.  Reliability, for me anyway, is the most important aspect of any firearm.  Law enforcement agencies and military units the world over have adopted Sig Sauers as their main sidearm.  The Navy S.E.A.L.S have used the Sig P226 for many years and the British SAS recently made the switch to Sig Sauers.  That units such as these choose Sig Sauers is testimony to their reliability.  In addition to reliability and accuracy, Sigs have great ergonomics.
Of all the firearms I have fired or handled, Sigs have proven to be one of the best fits for my hand, regardless of model.  When I became a Federal Air Marshal I was thrilled to be issued a Sig P229.
---
The 229 is a mid-sized pistol that makes for a good combat handgun as well as a great concealed carry gun.  I have carried one in a variety of holsters and attire and found them to be very comfortable and easy to conceal.  I like the way Sig Sauers disassemble for cleaning, also.  There are very few parts and the slide takedown lever remains on the frame.  This is good because it means one less part you have to keep track of if you have to take apart your weapon when things become stressful.  Although I like a double action only type trigger, the P229's DA/SA trigger is really nice.  The double action has a long but smooth stroke and the single action is quite crisp.  Not target pistol light but perfect for a carry gun.
As far as accuracy is concerned, don't be.  Sigs are well known for their out-of-the-box accuracy.  I didn't quite have time to measure shot groups during Air Marshal training but I really didn't need to.  I was very pleased with the results.  The Air Marshal pistol qualification course is quite challenging, even more so than the D.E.A. qualification course I shot when I was a Special Agent with that agency.  With the Air Marshals, if you miss the target or exceed the time limit for each drill you don't have a job.  I found I could fire the P229 very fast accurately, and this was with the issued .357 Sig load.  I have to honestly say that the Sig P229 is one of my favorite handguns.
Sig Sauer has a new model called the P229 Equinox.  It is a two-tone version based on the P229 alloy frame with a stainless steel slide.  The slide is blackened with the flat part of the sides brushed bright again.  This makes for a very striking look.  The pistol's controls are nickel-plated and compliment the overall appearance quite well.  Instead of the standard black plastic grips this Sig has a set of gray laminate wood grips.  These grips are nice and enhance the overall theme of the pistol.  As nice as they are I would prefer a set of Hogue wraparound grips for duty use.  I use Hogue grips on just about every handgun I can fit them on.  Of course this is a personal preference as some people would rather have the wood grips, others the plastic.
The Equinox comes with night sights but they are not the standard Siglites, at least not the front.  The front sight on the Equinox is a beefy, almost armored looking fiber optic night sight by Truglo.  The rear sights are the standard Siglite sights with tritium inserts.  Another feature on the Equinox that seems to be required on any combat handgun nowadays is the accessory rail.  This is a standard rail that will accommodate almost any of the "tactical" accessories on the market today.
All in all, the Sig P229 Equinox is one very striking handgun.  The majority of firearms today that are very functional sometimes are not too aesthetically pleasing.  Sig Sauer has accomplished quite a feat in making a handgun that is as functional as it is good looking.    The Equinox is not cheap, retailing for just over a thousand dollars, but as with any Sig, you get what you pay for.  I am planning on purchasing one after I complete a couple of other firearms projects.
Here are some videos from the Shot Show 2013 in Vegas as well as the Media Day at the Range.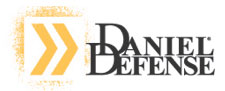 Daniel Defense announces the launch of its "Build Your DDM4" section on DanielDefense.com.  This announcement comes after months of extensive planning and development.
Integrated into the existing Daniel Defense web site, customers can fully customize a weapon in any configuration desirable.