Details

Written by Thomas Woods

I recently was in the market for some AR 500 steel targets to take to the range to practice for my precision rifle and two-gun matches when I came across an thread on a local gun forum advertising new targets from THETARGETSOURCE.COM. based out of Convington, Georgia.
I sent an Instant Message to the owner and he promptly agreed to get me some made for an upcoming class that I was teaching. Seeing that it was a new product and have purchased subpar targets at local gun shows,I decided to go small on my first purchase and bought a 6 inch circle and 8 inch square along with his Quick Stand portable target holder.  Thetargetsource.com uses 3/8 inch AR500 steel for the targets and rebar, conveyer belt, and stainless fasteners for the Quick Stand. During the class we put more than 100 rounds on the targets with no permanent signs of damage even with several direct hits to the fasteners. They offer all sorts of sizes from dueling trees to hostage targets and everything in between. If you are in the market for good targets for a fair price check out TheTargetSource.com.
You can view a video of multiple hits here: https://www.youtube.com/watch?v=VrUhYng8oM4&feature=youtu.be
 8 Inch Square with several rounds thru the right hand conveyer belt and 2 shots on the retaining bolt.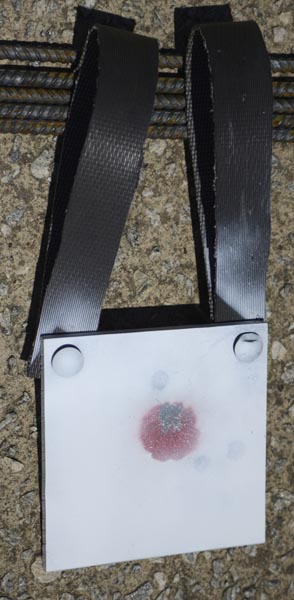 Another view of the retaining bolt after getting hit by 2 6.5 Creedmoor rounds on purpose to see what would happen.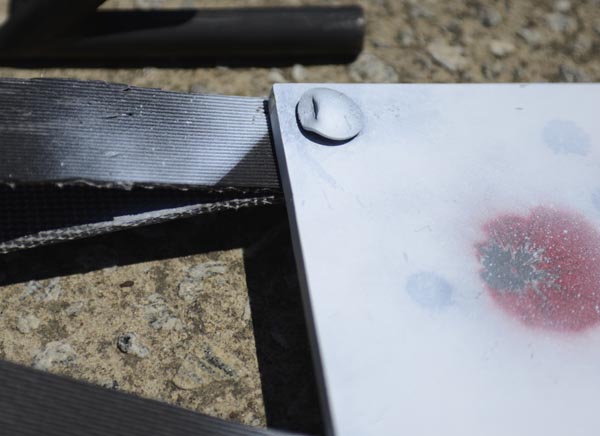 Several shots thru the conveyer belt with no effect to performance.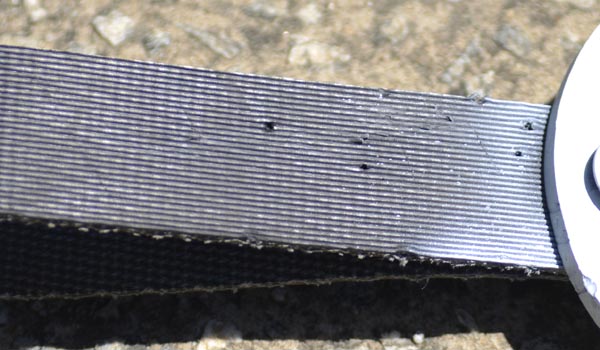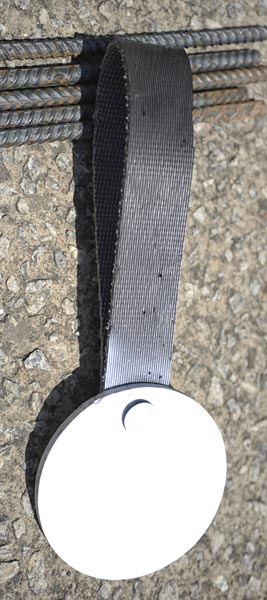 Quick Stand Kit with 6 Inch circle and 8 inch square after a coat of fresh paint.