Details

Written by Joseph Canady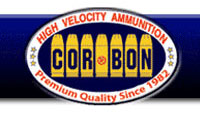 This ammo is Corbon's entry into the deep penetration ammo. This ammo is made ofan all copper bullet, with an extremely deep cavity. This just seemed interesting to me so I thought I would test it. 
The water test as usual showed the best case expansion, it looked picture perfect. This ammo has great expansion capabilities. The sheetrock test showed that the DPX did have great penetration it went though 10 layers and bounced off the 11th, however the bullet did not expand at all, the cavity was clogged up with sheetrock material. 
The ballistics wax test showed that this stuff really could do some damage. It had perfect expansion and penetrated to a depth of 17" its defiantly a deep penetrating round. 
My opinion: This would be a great round for hunting if you had a handgun you hut with or even a pistol caliber carbine. I am sure this ammo would be a great addition to any hunting trip. This would be my choice.