Details

Written by JT McAvoy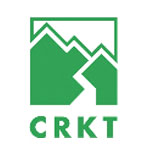 There have been many times in varying situations and scenarios that I have said I would kill for a belt cutter or oxygen tank tool.  These are a few of those little things that cause some of the biggest inconvenience on hostile or emergency type scenes.  Lots of different companies have their versions of a multi tool that try to incorporate these little items into one tool.  These tools are as varied in size, shape, color and design as you can possibly imagine.  CRKT entered their contender into this market first thing in 2013.
It is called the K.E.R.T (Keyring Emergency Rescue Tool).  Its designer Ray Kirk received his Mastersmith rating in the American Bladesmith society in 2005.  With his tool you can now have 5 little yet extremely useful and important tools at your fingertips when you need it most.  At a little less than 2.5 inches in length (2.48 to be exact) and weighing in at 0.8 ounces there is no excuse to be caught unprepared now.
The K.E.R.T. is made of 8Cr13Mov (metal).  It can be carried in your pocket or attached to a key ring.  I have noticed though that with a little imagination there are many possible ways to make this took accessible.  It features a bottle cap opener, a flat blade driver, a seatbelt cutter (also known as a belt cutter), a standard portable oxygen tank opener, and a 1/4" Hex Wrench.  Now make no mistake with the wrench and the screw drive you are not going to build a house but in emergency situations where those little things may be useful they are.
Though carrying this since I have gotten it the K.E.R.T. has proved to be invaluable.  I started off carrying it on my key chain.  I found that once I got used to the fact it was there I began to use it more and more.  The one problem that I did have though is while attached to my car keys I did not seem to have it when I needed it most which was on wreck scenes and others.  I took it off my keychain and began to carry it in my pocket.  That is when I realized just how useful the K.E.R.T. really was.  The first night of carry I used it to cut two seat belts and to open a portable oxygen bottle after the plastic wrench we typically use had broken.  With a little imagination i decided to make it even more indispensable i used a heavy duty zip tie and attached it to my trauma shears.  There it is even accessible to me than ever.
Even if you are not in the emergency field as a responder the K.E.R.T. by CRKT is a good idea to have.  It has the potential to save your life or perhaps someone you know.  If you are a Public Safety or Emergency Responder there is no excuse not to have a tool like this.  This little K.E.R.T. could save you major problems and is there when you need it most.  So be prepared for varying situations that may arise and make sure you have K.E.R.T. by CRKT on your person at all times.