Details

Written by Super User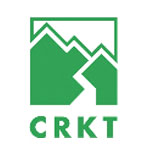 CRKT has come out with a few new products this year and not all of them are knives. They are stepping out of the box from what we consider to be "typical" CRKT products and design.  This is very exciting for us and should be for the consumers as well.  As always they are bringing high quality products combined with affordability.  One of these new products is the Onion Survival Parasaw.
Multiple companies are producing and marketing different types of paracord bracelets.  Everyone seems to be trying to incorporate a different survival type item into the bracelet.  With the Ken Onion Designed Onion Survival Parasaw this survival item is actually built into the bracelet itself.  This is a take on survival and the paracord bracelet that we have not seen commercially available until now.  This allows to for a normal sleek design that is not as bulky or complicated as other designs.
The Onion Survival Parasaw is made of between eight and nine feet of 550 paracord that is braided and also available in three different colors.  Inside the the braided paracord is a Tungsten Carbide wire saw.  This saw is in a protective wrap to keep it safe from the elements and once unfolded is 18.5" long.  At each end are finger loops for leverage and control of the saw.  The construction of this saw keeps the finger loops from separating from the saw. This is a common problem with the cheaper knock off versions when cutting small limbs and trees.
I have seen different types of survival paracord bracelets over the past few years. Until recently my go to one was the design that had a metal weight bearing buckle in it.  However with the new Onion Survival Parasaw my thinking has evolved as my choice in survival bracelets.  With this one you get 9ft of paracord and a survival saw.  So you can take care of your basic need for shelter with this and if done right enough left over for possible uses such as signaling, lashing, etc.
Any time you are going on an outdoor expedition, camping, or even a simple hike having paracord with you is never a bad idea.  This design allows you to carry that and a saw all in one.  It also gives you a survival bracelet that will stand up to the harshest conditions.  Yet its design can be worn daily so it is there when you need it no matter what the conditions.  Not all survival situations are wilderness and one never knows in todays world what may happen just around the corner.  So for an indispensable yet simple piece of survival equipment we at Shooting Resources are recommending the Onion Survival Parasaw coming to the CRKT website soon.